Welcome to
Hotel Cervantes
Welcome to
Hotel Cervantes
Welcome to
Hotel Cervantes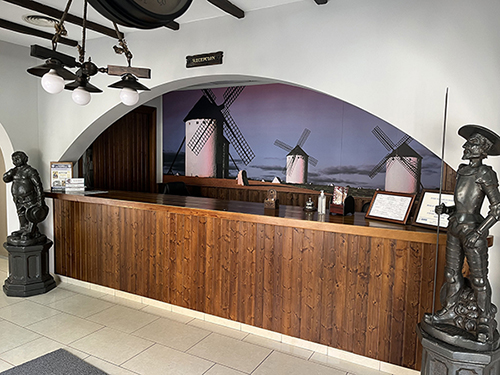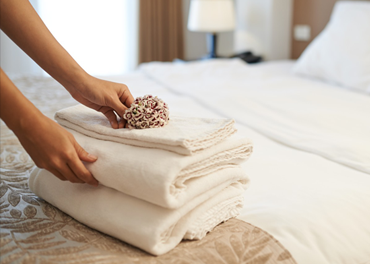 Welcome to our hotel
Enjoy your stay
in our hotel
Hotel Cervantes**: accommodation and restaurant in the center of Zafra, ideal for sightseeing in Badajoz province
We are a family with farming roots that decided to open a rural house and, after the great acceptance of this first accommodation by our clients and following our desire to seek their satisfaction, we decided to open another accommodation in June 2005: the hotel and Cervantes restaurant, in the center of Zafra.
RESERVE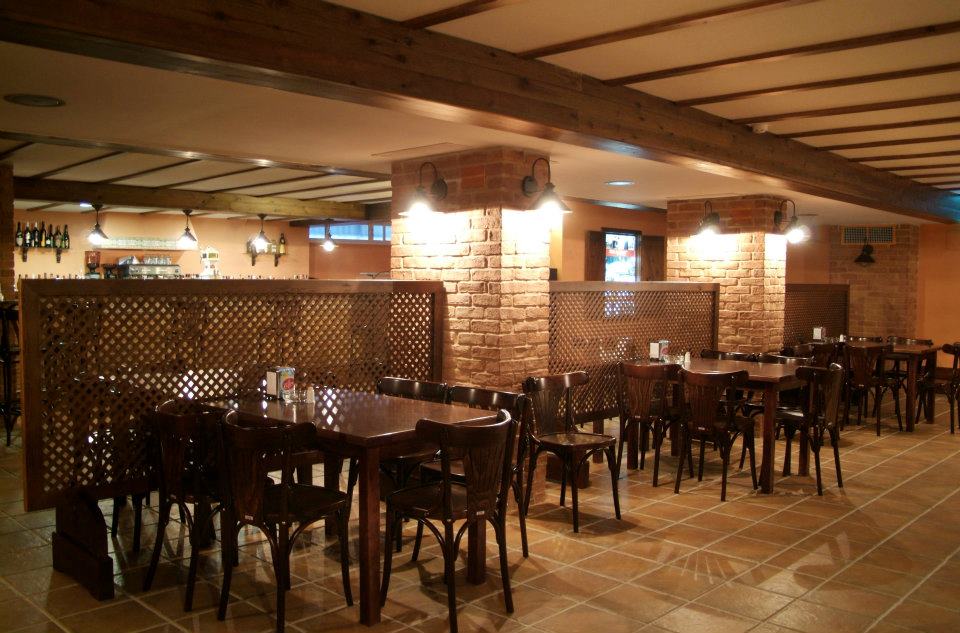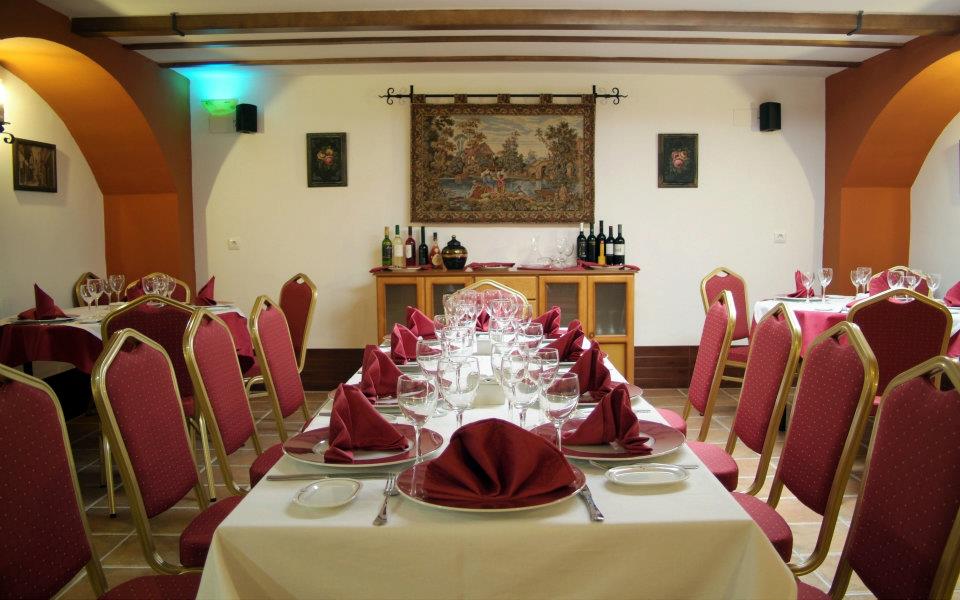 Facilities
Cafeteria with a rustic atmosphere

Restaurant where you can taste the gastronomy of the place

*At the moment our restaurant is not permanently open to the public. We do offer banquets and group meals in the restaurant, prior reservation. (Only for groups, minimum 25 people)

Social room where you can relax and enjoy a pleasant evening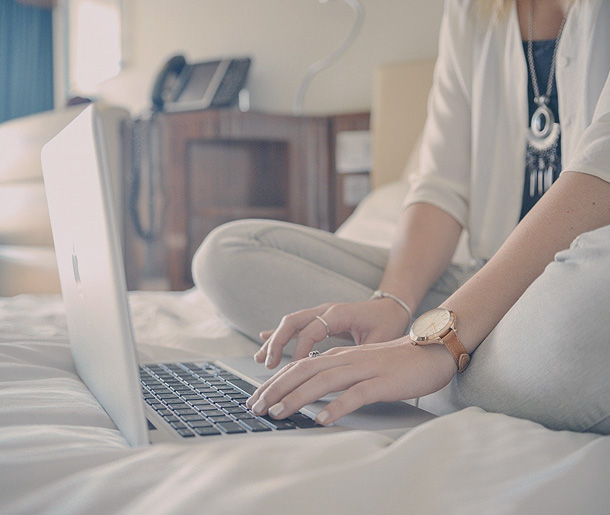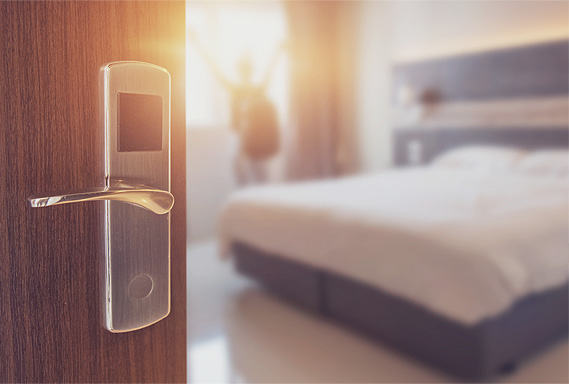 Mod Cons
Private Bathroom

Hot water by solar energy

Air conditioning and heating

Free Wi-Fi

Television

Phone
Los Llanos rustic farm
If you want to tour the natural environment of Zafra, we also have 2 rural houses in the heart of Extremadura, with capacity for 25 people, where you can enjoy 400 hectares of holm oaks, cattle, ...
Get to know Los Llanos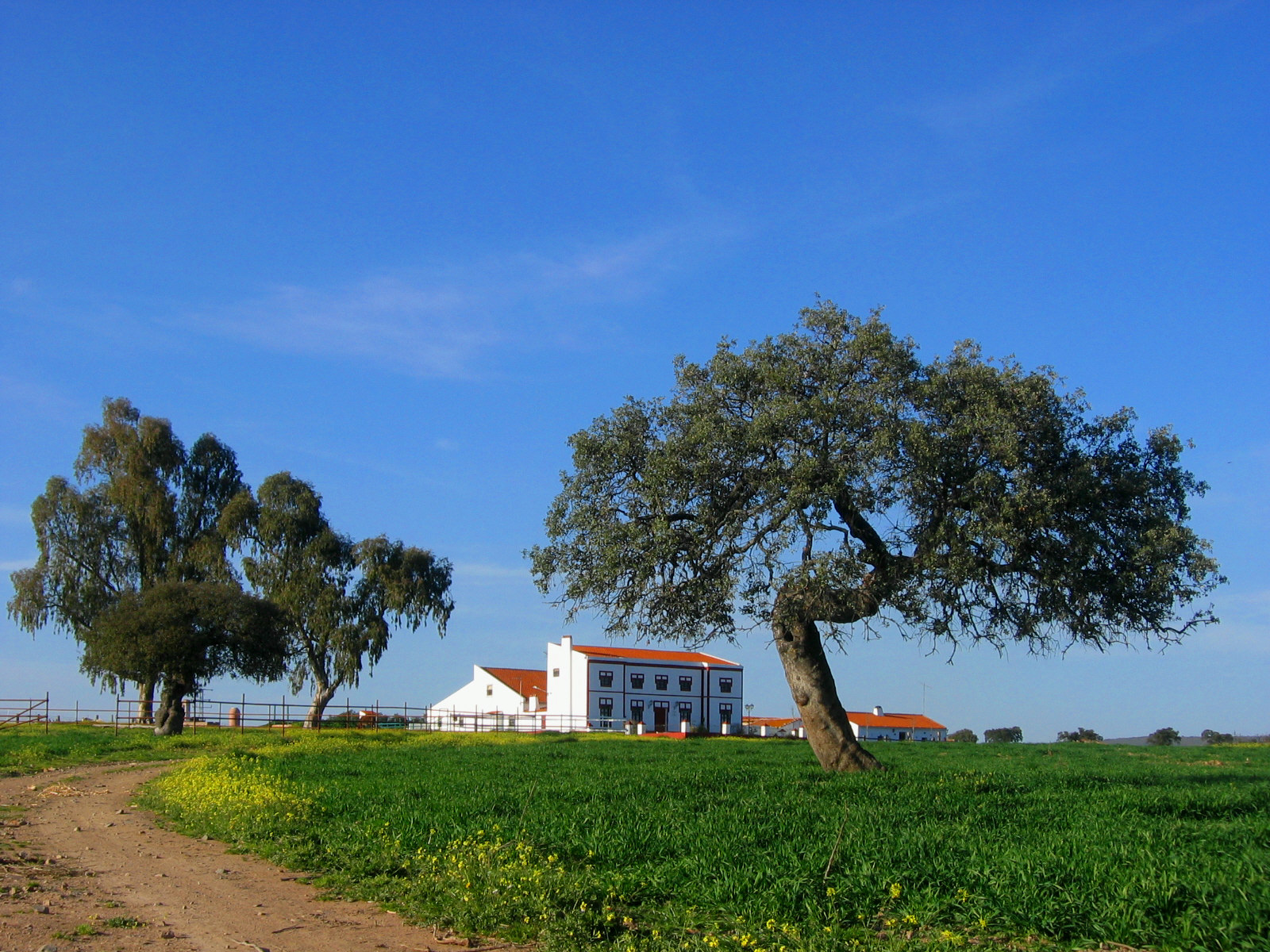 Places of Tourist Interest